The Protecting Library of the Heart of the World 
NO to the Guatapurí River dam
Let's not allow this ecocide. Together we can protect the thousands of species of flora and fauna that inhabit the territory, as well as the different communities that depend on the river to survive.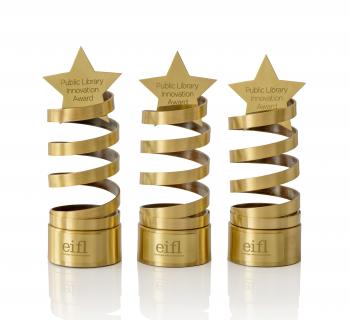 PROTECTING THE ENVIRONMENT: INNOVATION AWARD
Kankuaka Public Library in Colombia raises children's awareness about the need to protect their mountain ecosystem. 
Your territory is the highest coastal mountain system on the planet and is located in the north of Colombia. UNESCO declared it a Biosphere Reserve and World Heritage Site in 1979, given the network of ecosystems that are home to innumerable forms of life and that are home to various indigenous communities.
There are currently 123 requests for mining consultations and more than 200 in the process of being formalized; Many of these processes are large-scale extractive mining, which in addition to altering the climate and the ecosystem, have generated the intervention of armed actors behind economic interests, thus affecting the coexistence and cultural processes of the indigenous people who live in this region of the country. .
In our culture, reading is linked to communication with each of the elements of the environment, to the deep union with nature, to understanding the way of life of each of the beings with whom the territory is shared and therefore this act is also linked to writing, to thinking, to observing each of the features of what surrounds us; in other words, to the reading of our culture, and of the universe.
Motivated by the interest of young people in being leaders and using the library as a means to protect their territory, we started a MarketSpace, KandurumaLab, which is the laboratory in which we learn by combining individual and collective activity to generate projects aimed at advocacy and guarantee the territory for physical and cultural survival as a people.
If we don't take care of, if we don't protect what we have, the forests, the snow, we are practically condemning humanity to disappear. That's why it's important for us to make all the effort we need to keep those we left behind. «Since our territory depends largely on the soil, the support of the planet Earth, if not the universe.